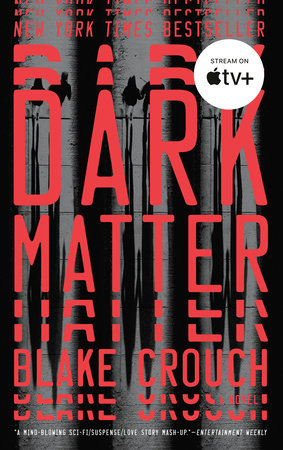 DARK MATTER
Blake Crouch
Dark Matter
didn't leave me much room to breathe. From the moment I began, I was absorbed by its
lightning
pace, its sense of
adventure. Bending the mind, changing the way you perceive your own life and its events,
Dark Matter
 successfully tells a love story, takes its readers on a thrilling ride, and changes outlooks. Blake Crouch has a wicked mind. My only issue is that some of the finer details—great senses of
character, for example—were sacrificed in favor of plot. Still a great read for people looking for books that have you tearing through their pages.