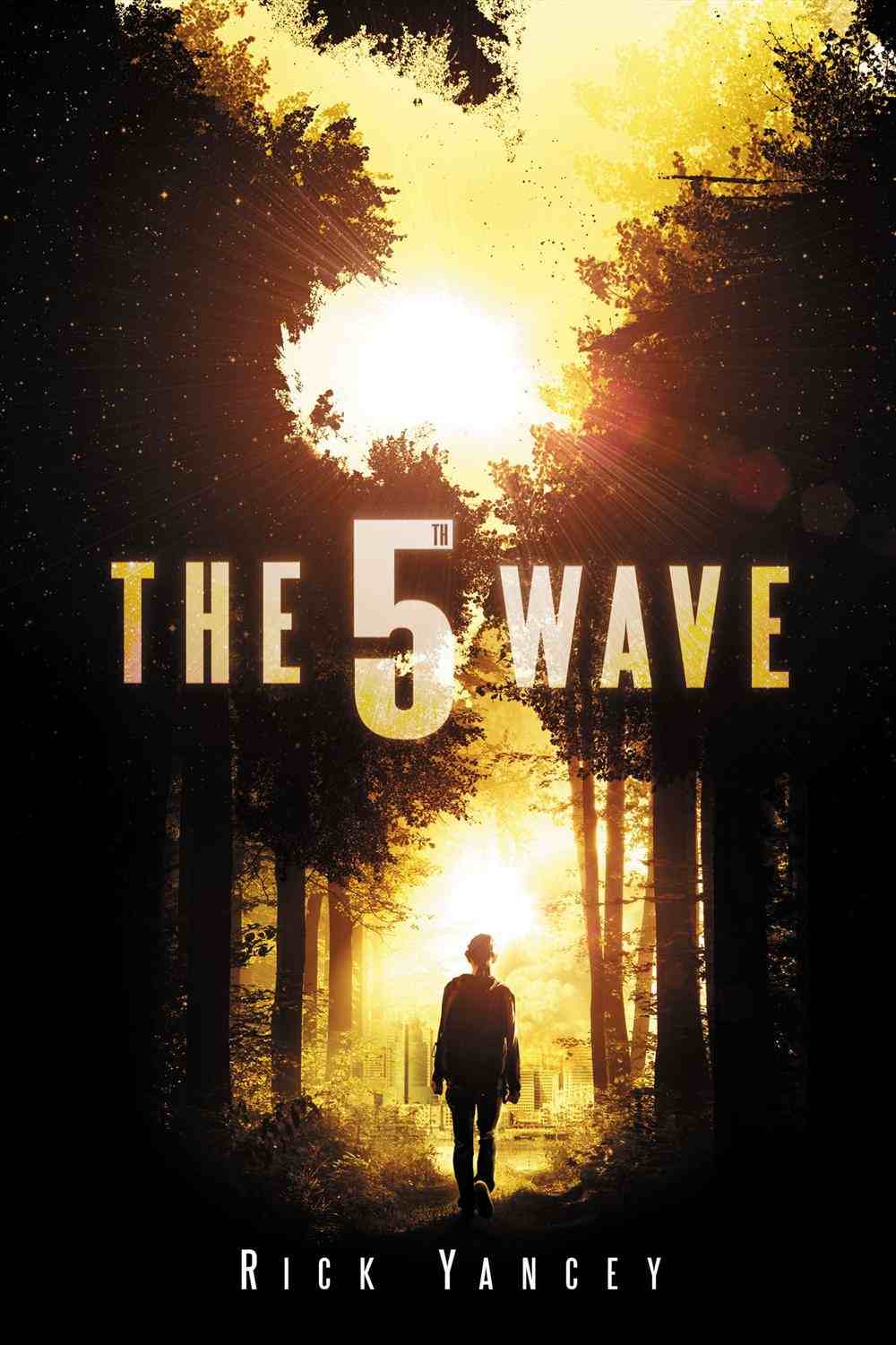 (THE 5th WAVE, #1)
by Rick Yancey
published by Putnam
_____
After the 1st wave, only darkness remains. After the 2nd, only the lucky escape. And after the 3rd, only the unlucky survive. After the 4th wave, only one rule applies: trust no one.
Now, it's the dawn of the 5th wave, and on a lonely stretch of highway, Cassie runs from Them. The beings who only look human, who roam the countryside killing anyone they see. Who have scattered Earth's last survivors. To stay alone is to stay alive, Cassie believes, until she meets Evan Walker.
Beguiling and mysterious, Evan Walker may be Cassie's only hope for rescuing her brother—or even saving herself. But Cassie must choose: between trust and despair, between defiance and surrender, between life and death. To give up or to get up.
_____
Some of my reader friends
loved
this, and some of them weren't so sure what all the hype was about.
I'm right in the middle.
The 5th Wave
is an engrossing sci-fi novel, there's no denying that. As to anything beyond that, I'm not sure. I didn't find all of its characters standouts, and I was a little annoyed with the super-speedy romantic development. I mean, yeah, it's the end of the world, and I know you'll be sorry if you didn't get some, but that doesn't mean it's logical for declarations of love to be made within thirty pages of a character's introduction.
I did enjoy many of the characters' distinct personalities, including Ringer, Zombie, Sammy, and Cassie (although the latter had the potential to become a bit . . .
much
from time to time). The first few chapters of this novel really hooked me, and from there, it was smooth, mindless sailing.
I haven't read any other Yancey books (although Monstrumologist has been heavily recommended), but I'll be damned if I don't get a copy of the second book soon, now that it's out.