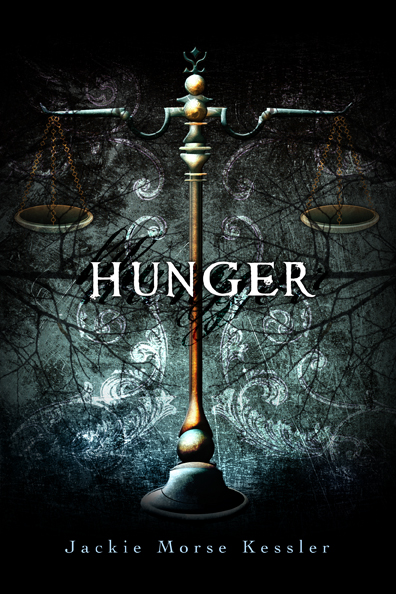 Hunger by Jackie Morse Kessler
"Thou art the Black Rider. Go thee out unto the world."

Lisabeth Lewis has a black steed, a set of scales, and a new job: she's been appointed Famine. How will an anorexic seventeen-year-old girl from the suburbs fare as one of the Four Horsemen of the Apocalypse?

Traveling the world on her steed gives Lisa freedom from her troubles at home: her constant battle with hunger, and her struggle to hide it from the people who care about her. But being Famine forces her to go places where hunger is a painful part of everyday life, and to face the horrifying effects of her phenomenal power. Can Lisa find a way to harness that power — and the courage to battle her own inner demons?
HUNGER makes WINTERGIRLS look like TWILIGHT . . . but worse. Just throw in a little Apocalyptic lore and you're good to go!
It's really interesting to get inside the head of a girl with an eating disorder. Jackie really knows what she's talking about; she actually went through it herself. (Not for long, but it happened!) Overall, I just loved it, from the Famine aspects and the eating disorder aspects. I just loved the whole thing from beginning to end.
The only thing that angered me a little was how petulant and scared Lisa was acting. You're supposed to be Famine; suck it up! She seemed to cower away from the most important scenes (until the end, of course) and it kind of ticked me off to see such a weak character caving in to her weaknesses instead of trying to grow stronger.
Overall, HUNGER was fantastic, and I'm already almost finished with RAGE. Hopefully, it'll be nothing but compliments as well.
Five Owls