Supernaturally
by
Kiersten White
My rating:
4 of 5 stars
(
Actual Rating: 3.5 stars
)
Evie finally has the normal life she's always longed for. But she's shocked to discover that being ordinary can be . . . kind of boring. Just when Evie starts to long for her days at the International Paranormal Containment Agency, she's given a chance to work for them again. Desperate for a break from all the normalcy, she agrees.
But as one disastrous mission leads to another, Evie starts to wonder if she made the right choice. And when Evie's faerie ex-boyfriend Reth appears with devastating revelations about her past, she discovers that there's a battle brewing between the faerie courts that could throw the whole supernatural world into chaos. The prize in question? Evie herself.
So much for normal.
Wow. I
really
should've reread
Paranormalcy
before I started this.
Kiersten White did very little review at the beginning of SUPERNATURALLY, which lead to a very confused Hayden.
This was me: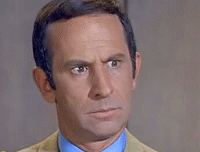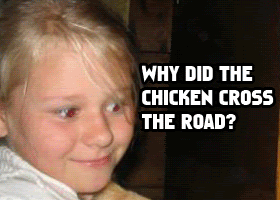 I was trepid going into this book. Previous Goodreads reviews shattered all sense of hope I had of this being a good sequel. They said the characters fell flat (specifically Lend) and it suffered from being the middle book in a trilogy. I think those reviewers were wrong, at least in my sense of the experience of reading it. The beginning of the book may have been pretty slow, but once you got going you didn't want to stop. The only thing that stopped me from continuing and finishing this book last night was my need of sleep. I woke up this morning with the book overturned and my bookmark right underneath my hand.
SUPERNATURALLY did have its fair share of differences from PARANORMALCY, a big one being Evie isn't cooped up in the IPCA every minute of every day like she was for the majority of the first book (or at least what I can remember of it). Lend spends most of the time in SUPERNATURALLY away at school, and he seems to take the backburner in this installment, which I don't really mind. A new character is introduced in the book, as well; his name is Jack, and he's a kinda-human that has access to the Faerie Realms. He's really obnoxious, loud and blond, which makes for great fun in Evie's world. At a certain part in SUPERNATURALLY, I was thinking Lend was out of Evie's love triangle and Jack had filled his part, or maybe she'd made it a love rhombus.
For those who have read the book (or those who haven't, but don't mind a minor thing being spoiled), my favorite part of SUPERNATURALLY is *spoilers* when
Evie finds out what she is *spoilers*
. I think that scene is very intense and dark, and it brings a whole new wavelength to the Paranormalcy Trilogy. I'm really liking the direction the plot is going.
The reason I said I should've reread PARANORMALCY before reading this is because I forgot who some characters were (Vivian, especially), and I forgot what happened in the climax. Gradually, I began to understand more and more as it went on and the characters reviewed it for themselves, but I would've liked to know it beforehand. I have a feeling I would've had a better experience with SUPERNATURALLY had I reread its predecessor.
Overall, SUPERNATURALLY earns a solid 3.5 stars, because I felt the beginning was slow and the ending was rushed (you can just tell when the author
can't wait
to finish). The storyline is complex, and like Kiersten said, it's very character-driven. In my opinion, Lend doesn't fall flat, but he's as strong and supportive as ever, Reth seems to toughen up as well and become even more intimidating, and Evie is just as spunky as she was in the introduction to PARANORMALCY (entitled OH, BITE ME).
(The Acknowledgments section of SUPERNATURALLY is a riot!)
View all my reviews